Worship my varnished toenails slave!

I have learned that every foot slave has multiple fetishes concerning women's feet. It's never just one thing: soles, toenails, arches, stockings, bare feet, but a package unique to that slave.

Well here I want to tell you about my toenails, knowing that some of you out there will feel weak at the very thought of them! I'm told that my toes are a lovely shape, and I take good care of them, with regular pedicures and painting my toenails. When I wear a glossy varnish, they can shimmer like candles, or look like juicy cherries. Wouldn't you just love to have my sexy toes, with their well varnished nails, in your greedy mouth? I might make you gag on them - I'd like to do that! Maybe choking will make your throbbing hard cock go down, before it explodes of its own volition.

I keep many colors of nail varnish and like to change the color regularly. If you have a favorite color, tribute me and let me know. Maybe I will be willing to paint them that color just for you, and send you some photos and a video, Of course, only deserving and generous slaves stand a chance of enjoying such a privilege.

Here is a recent video I made when I was applying varnish to my toenails. First, I take off my sock...





As you can see, my toes are shapely and pretty - nature has blessed me in that way, and I love to take advantage of that. I seek more slaves who feel a strong desire to worship my feet, and pay for pedicures, to keep them in a state of perfection. You know I am a Goddess, and deserve to be pampered and adored by my lowly subjects.

Obedient slaves who do this will get sweet treats, including personalized photos featuring my gorgeous feet stepping all over a piece of paper bearing their name. Know your place slave!

I know you want to kneel before a Princess like me, and pamper me. Follow your inclinations, and proceed. I will enjoy getting to know you, and keeping you in a state of mesmerized bliss with personalized emails and photos, just between you and me. Feed your fetish and feel yourself sinking deeper and deeper, day by day, into submission to me.


My toenails are waiting to be polished. Kneel down and get to it!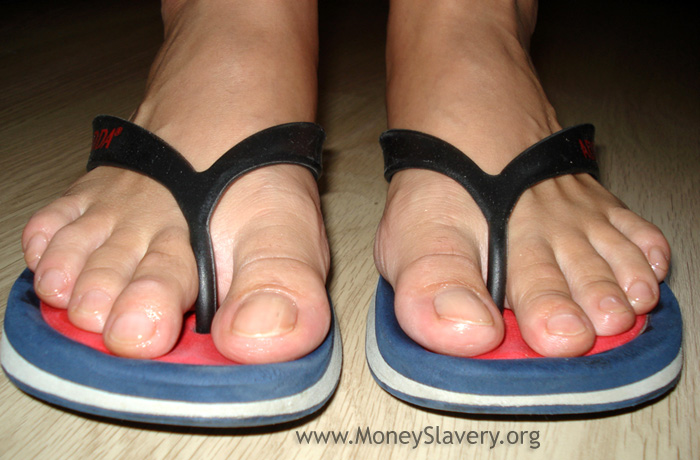 I HAVE A MASSIVE COLLECTION OF FOOT PICTURES AND LOVE TO TAKE NEW ONES. I PROMISE THAT YOU WILL NEVER BE BORED WITH ME AS YOUR FOOT GODDESS, SO CONTACT ME TO GET STARTED. MY PRETTY TOES ARE WIGGLING IN ANTICIPATION.