September 2023 - My monthly webcam schedule.
I am constantly updating my site with pictures and other stuff to keep you hooked. Bookmark it if you're a new visitor, and make sure you come back often. You'll soon be addicted to me, just like I want you, growing weaker day by day, worshiping your Goddess.



My webcam schedule - September, 2023 :

Sunday, September 3, 2023

Sunday, September 10, 2023

Sunday, September 17, 2023

Sunday, September 24, 2023




I regard interacting with me as a privilege to be earned. I do not accept last minute requests to enjoy time with me online. I am a Goddess, not a workhorse, and I appear on webcam only at times of my choosing, and with men who have proved that they are worthy. Only slaves who have paid my introductory tribute are considered.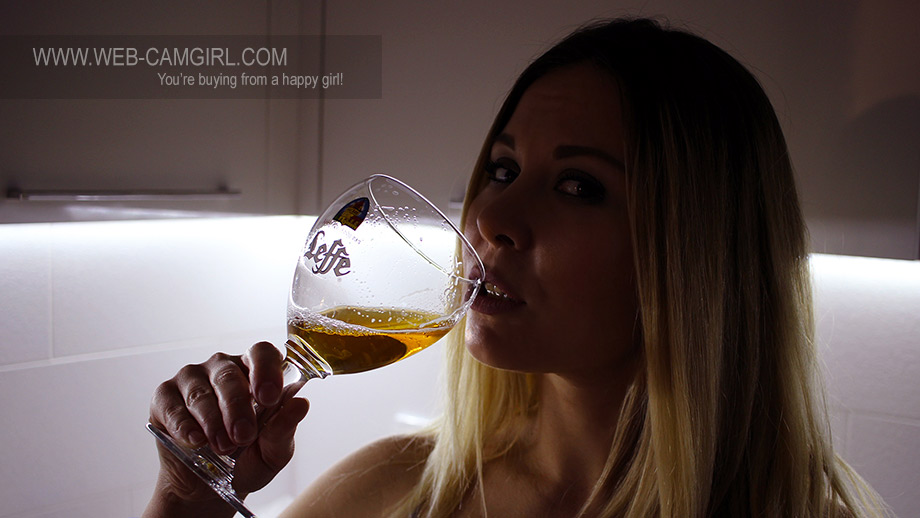 My webcam chat is for slaves who accept me as a Goddess, and are willing to pay me whenever I tell them to do so during the session. Don't worry and don't shake much - I don't make ridiculous demands, but do expect slaves to pay when I tell them, and to be grateful and polite in my presence. I will smile, flutter my angelic eyes, and taunt you with my beauty when I see your financial tributes being made. It makes me feel so hot! You have always wanted to serve a girl like me, and here is your chance, don't waste it! Get ready to treat me in the way I deserve and, accept your place in my world.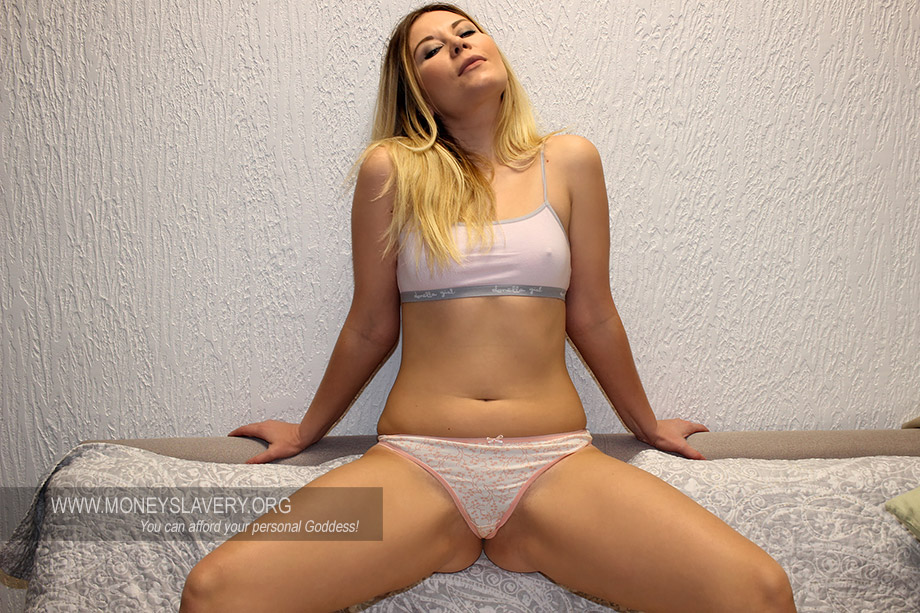 I love to see a slave's complete submission to my feet. Look at them, they are incredibly sexy, don't you think? I like to zoom in on them, and feel waves of banknotes tickle them, sent by an adoring slave. Imagine yourself licking and kissing my feet as you follow my instructions and pay your tribute for this incredible privilege.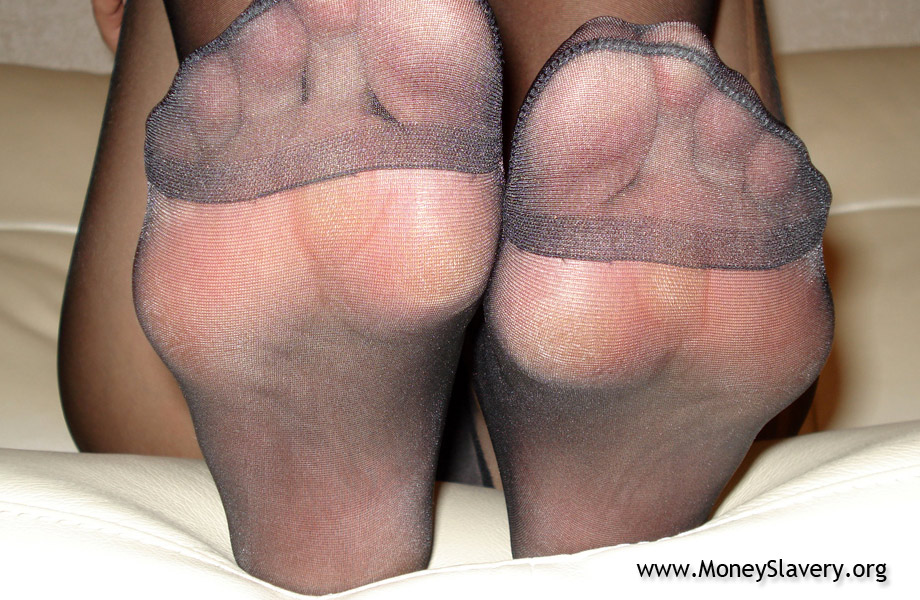 As well as worshiping my feet, you may be permitted to serve me by kissing a pair of my sexy boots. I will even let you treat me to a new pair of boots or shoes. Think how hot it would be to buy me a brand new pair, and then worship me wearing them on webcam... literally walking on the money you've sent me to buy them! Don't you dream of being trampled all over by your Goddess (yes, your little cock beneath her heel, haha!) as she crushes you wearing an expensive pair of boots that you have bought her? And I have some devoted foot slaves who love to lick my dirty, dusty shoes spotless. Maybe you'd like to do the same for me, slave?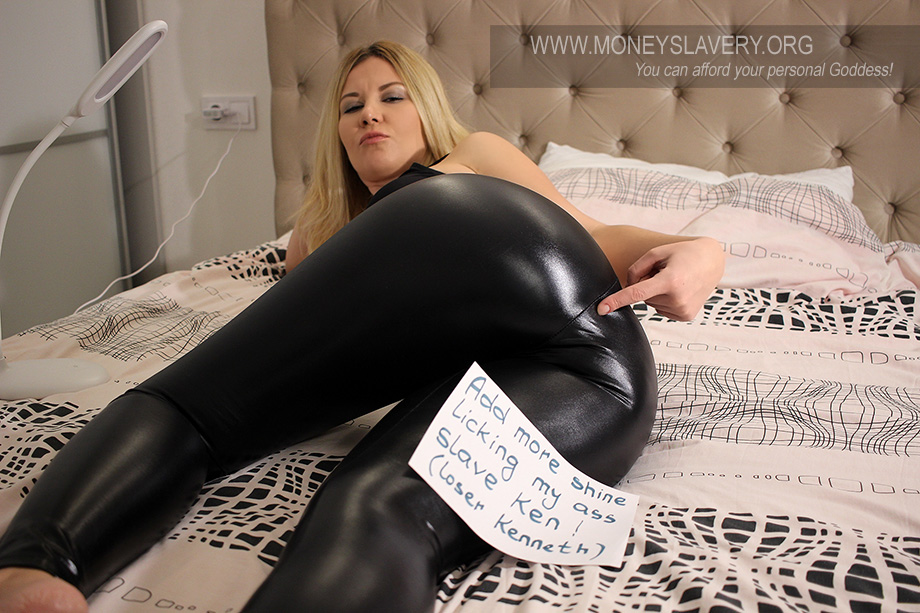 I AM 100% GENUINE, THE REAL DEAL - IF NOT ME, THEN WHO?

You can see how amazing I am. You have dreamed of being controlled by a girl like me, happily adopted as her personal cash machine. I am giving you that precious chance to become one of the select few slaves permitted to worship me and keep me happy. Beg for my attention, and do what I tell you, and maybe you'll be one of the lucky ones!